ryan griffis: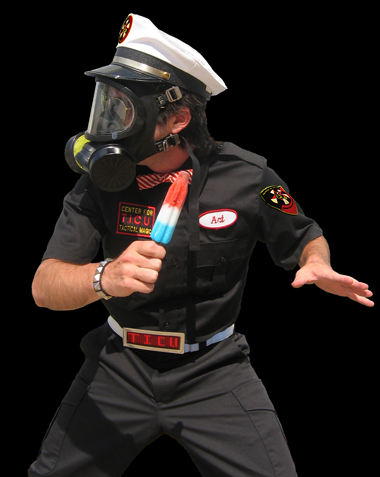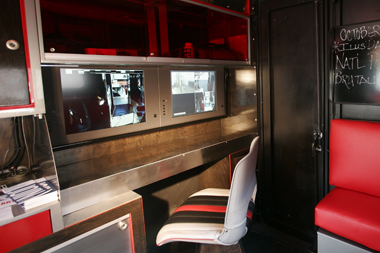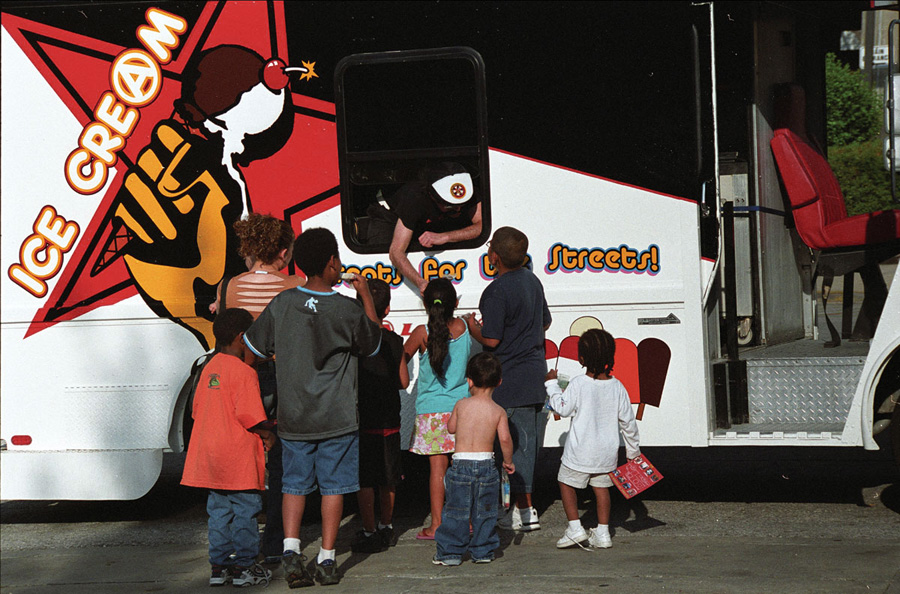 The Center for Tactical Magic is excited to announce the Tactical Ice Cream Unit will begin the first segment of our upcoming West Coast Tour of Prophecy and Potential! What kinds of mirth, mischief & magic can you expect from a SWAT van loaded with ice cream, propaganda, and surveillance equipment?!? Find out.... http://tacticalmagic.org/CTM/project%20pages/TICU.htm
Calendar of Events:
April 1&2 - Riverside, CA - (Opening Reception: April 1, 2006, 6-9pm) U.C. Riverside's Sweeney Art Gallery presents: "People for a Better Tomorrow" (April 1 - May 7) Curated by Meg Cranston, the exhibition will feature the cultural collusion of: Everlovely Lightningheart, Finishing School,Shana Lutker, Amy Maloof, Ben Shaffer, Efrat Shalem, Mario Ybarr & the Center for Tactical Magic http://sweeney.ucr.edu
April 3 & 4 - Otis College of Art & Design - Pop Ops, presentations & other mischief!
April 10 - UCLA - Frosty treats & food-for-thought along with an on-campus talk.
Mid-April - Passing out paletas in Tijuana at Lui Velazquez, and kickin' about in TJ's SoCal suburb, San Diego with a stop or two planned for UCSD. (dates TBA) http://www.luivelazquez.org
April 29 - Back in LA for a mix or mysticism, magic, and mechinations at Machine Project - gallery, laboratory, and lair of 'lectro wizardry. http://www.machineproject.com
May 5-7 - Chilling out with some high desert hijinks in Joshua Tree at High Desert Test Sites 5. HDTS is a series of experimental art sites located along a stretch of desert communities including Pioneer town, Yucca Valley, Joshua tree, 29 Palms and Wonder Valley. These sites provide alternative space for experimental works by both emerging and established artists. http://www.highdeserttestsites.com
May 9 - The Tactical Ice Cream Unit will be lurking around Cal Arts & gearing up for the parade!
May 14 - Parade! The TICU will be joining Fritz Haeg, students from Cal Arts, celebratory citizens, elated environmentalist, and numerous artists (incl. katie bachler & aubrey white & dance troupe, tim butler, marc herbst, simon leung, my barbarian and others) for a parade in Valencia along the Santa Clara River, one of the United States' 10 most endangered rivers. http://www.ourparade.org
To schedule a visit from the Tactical Ice Cream Unit, or to get involved with the West Coast Tour of Prophecy & Potential, simply email us at goodluck@tacticalmagic.org
To find out more about the Center for Tactical Magic, check us out at: http://www.tacticalmagic.org
Thanks & Good Luck!
++++++++++++++++++++++++++++++++