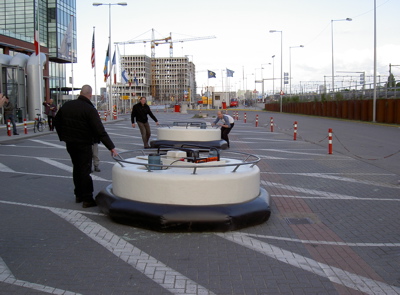 "Push/Pull" Edwin van der Heide and Marnix de Nijs
"DIGITAL ART FESTIVAL TOKYO 2006" will be held mainly by a Japanese TV program for the new century NHK "Digital Stadium" (Digista) which seeks new talents of digital art. The digital artworks from CG, animation, film works, to interactive installation, which have been introduced in the Digista, will get together at Ariake and Shibuya in Tokyo from December 1st to 10th.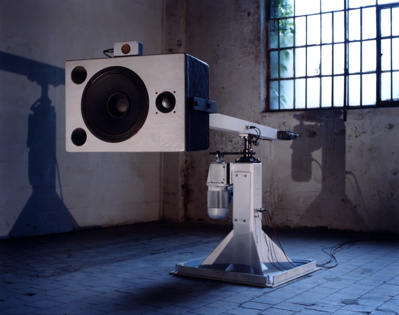 "Spatial Sounds" Edwin van der Heide and Marnix de Nijs

This event, which will be the 4th this year, is a festival of digital art from Japan, introducing both international and domestic digital art works, seeking and supporting young artists, offering exchange opportunities between artists and agencies. Admission free. Also, reforming the stereotypical image of "artworks to be seen at a museum", they focus more on the concept of letting people enjoy digital art by "Seeing", "Hearing" and "Touching".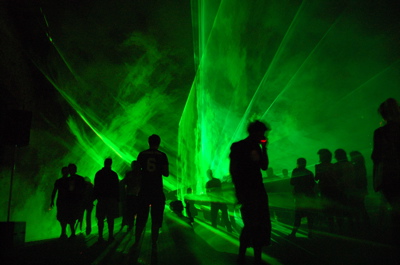 "LSP" Edwin van der Heide
The program includes the showcase of nominate works for "Digista Award 2006", which will be on air this later December at NHK-BS2, exhibition and performance by international prominent artists, "Device Art" to experience the latest technology, "Sound Art" to enjoy sounds or music, and many more.

DIGITAL ART FESTIVAL TOKYO 2006 >
Panasonic Center Tokyo
Date: December 2nd - 6th, 2006, 10:00-19:00 #on 2nd till 20:00, on 6th till 18:00
Address: 2-5-18 Ariake, Koutou-ku, Tokyo
Place: Tokyo Wonder Site Shibuya
Date: December 1st - 10th, 2006, 11:00-19:00 #no holiday
Address: 1-19-8 Jinnan, Shibuya-ku, Tokyo
Organized by: Digital Art Festival Tokyo 2006 Organizing Committee
(NHK, NHK ENTERPRISES,INC.)
Admission free
Tel: 03-3481-7920
Email: contact@daf-tokyo.jp