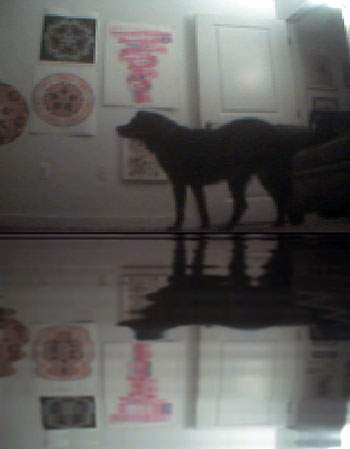 jillian mcdonald:
Pace University and Pace Digital Gallery are pleased to present
Spring 2006 Tuesday evening talks with new media artists.
Please join us on Tuesday March 28th at 6:30pm
Luke Murphy + Marcin Ramocki
Room 313, 163 William Street, New York, NY
directions/map on the website:
http://csis.pace.edu/digitalgallery/art_talks/spr06/spr06_arttalks.html
http://pace.edu/digitalgallery
Rev. Luke Murphy is an information-based artist whose work is united by common themes drawn from the impossible task of quantifying the elements of the psyche and spirit. The work's failure to deliver what they ostensibly promise is at once menacing and reassuring.

Rev. Luke Murphy was born in 1963 in Boston, MA. He graduated with an MFA from SUNY Purchase after completing his BFA from the Nova Scotia College of Art and Design and a BS from the University of Toronto. He is the co-director of cabinetmagazine.org and Vice President of Web Development at MTV Network.
Murphy's talk will accompany his installation, "The Twelfth Gate, Reflected" at Pace Digital Gallery. http://www.lukelab.com

Marcin Ramocki is interested in the computer as a source of non-linearity, either generative, random or interactive. His interest is specifically in building metaphors through software.
Marcin Ramocki was born in 1972 in Krakow, Poland. He received his BA from Dartmouth College and MFA from the University of Pennsylvania. Currently Marcin lives and works in Williamsburg, Brooklyn and teaches Digital Media at Jersey City University. He is also a founder and curator of vertexList art space in Brooklyn. http://www.ramocki.net