Proximity Lab is a participatory installation and experimental interface platform designed to visualize relationships between users and mediated spaces.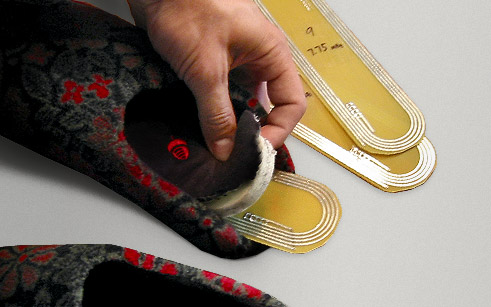 The 8-foot by 16-foot walkable surface is fitted with RFID technology. Participants wear shoes fitted with RFID tags, enabling the system to track and record their positions in real-time. Images projected directly onto the floor are accompanied by stereo sound as a continuous response to the actions and interactions of participants.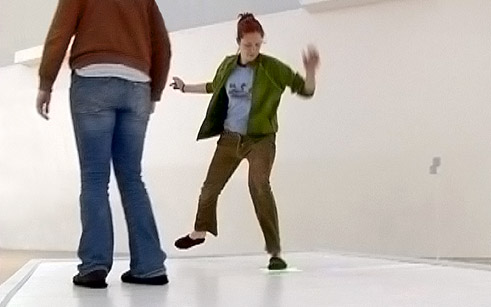 Proximity Lab can discern the individual identities of participants regardless of how or where they move. Conceived as an experimental physical interface system, it allows architects with diverse intentions and aesthetic goals to create repeatable experiments in physical interaction.
By Evan Karatzas.