Evil Interiors is a reconstruction of environments of concentrated fear and violence from movies like the corridor in The Shining, the motel room in Psycho, the home in A Clockwork Orange, the storage in Reservoir Dogs and the hotel room in Scarface.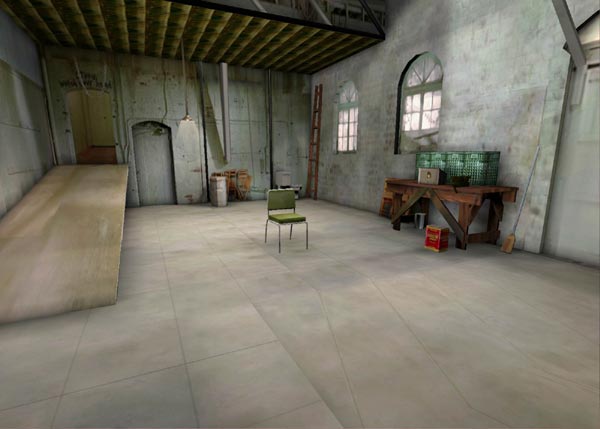 Working with stills from the movie Stockholm-based artist Palle Torsson estimated the architecture and created textures in the computer in order to reconstruct the interior. The reconstruction is created in the first person shooter game Unreal Tournament 2003. The project has resulted in 16 large sized photos and a real time data animation of the different rooms in slow motion, yet to be presented to the public.
Via selectparks.
Related: Manipulated gamespace interiors.