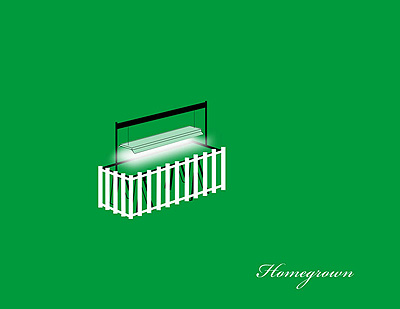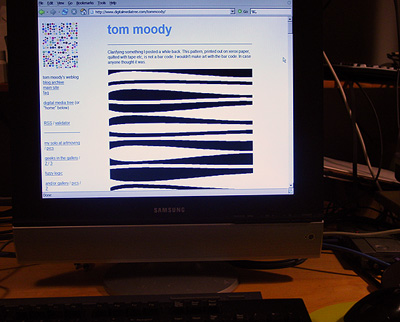 Next month artMovingProjects gallery in Brooklyn exhibits my blog. I'm in the project space; Zoe Sheehan Saldana appears in the main gallery with "an edition of 96 tobacco seedlings (Nicotiana tabacum Burley) under indoor lights," per the press release. More:
BLOG

For the first time a blog is shown in a gallery space. Tom Moody has been posting art, music, animation, art criticism, political commentary, and found internet art on his blog at http://www.digitalmediatree.com/tommoody/ since Feb 2001. For this exhibition artMovingProjects will present his blog as a performance work. During gallery hours a computer terminal in the project space will be dedicated to whatever Moody posts. A mouse and keyboard will also be supplied if viewers want to leave a comment. Anything can happen, and anything can be said. This is an experiment in total freedom.
Opening May 19. More as the date approaches.